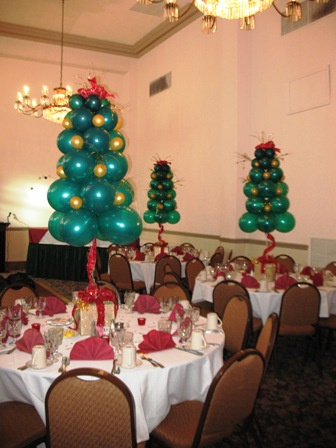 The business began with singing balloon bouquets and has now developed into event planning for decor. Your event is never to small or too large. We can do anything from a small private baby shower of 10 to a corporate anniversary for 1,000.
Some of our customers: 2000 Presidential Campaign, MTV and Disney.
To the right are table centerpieces which were made for a recent company Christmas Party.